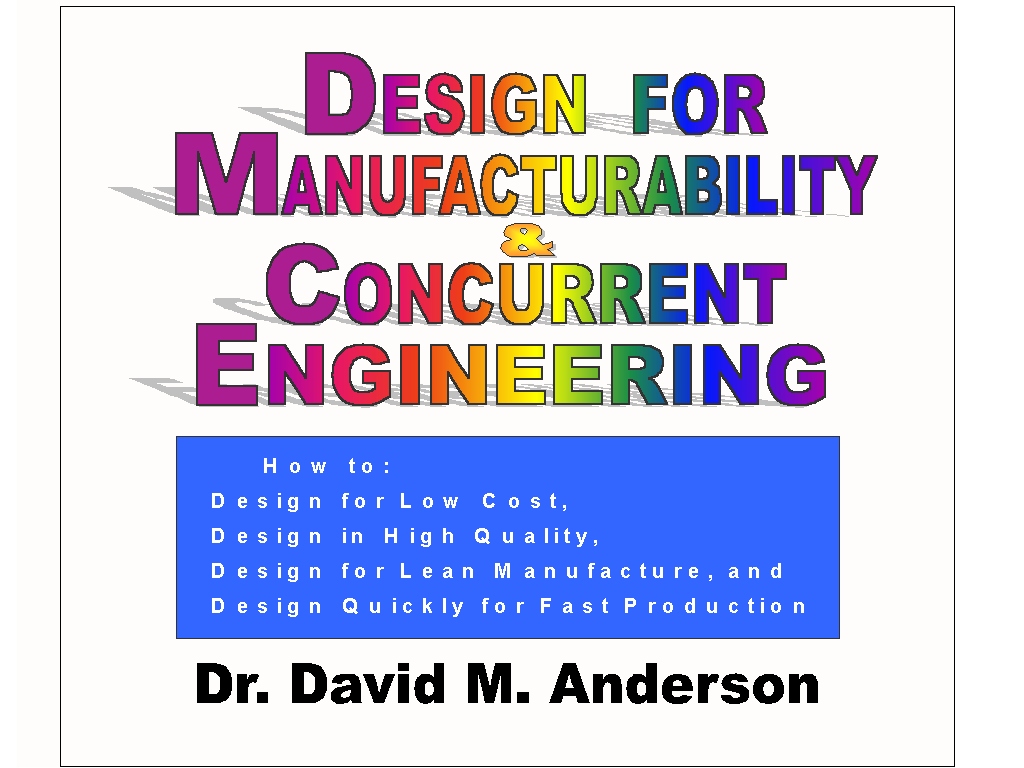 Design for manufacturability
is the process of
proactively
designing products to (1) optimize all the manufacturing functions: fabrication, assembly, test, procurement, shipping, delivery, service, and repair, and (2) assure the best cost, quality, reliability, regulatory compliance, safety, time-to-market, and customer satisfaction.
Concurrent Engineering
is the practice of concurrently developing products
and
their manufacturing processes.
If
existing
processes are to be utilized, then the product must be design for these processes.
If
new
processes are to be utilized, then the product
and
the process must be developed
concurrently.
Design for Manufacturability
and
Concurrent Engineering
are proven design methodologies that work for any size company. Early consideration of manufacturing issues shortens product development time, minimizes development cost, and ensures a smooth transition into production for quick time to market.
Quality can be designed in with optimal part selection and proper integration of parts, for minimum interaction problems. By considering the cumulative effect of part quality on product quality, designers are encouraged to carefully specify part quality.
Design for Manufacturability can reduce many costs, since products can be quickly assembled from fewer parts.
read it entirely, clicking here>>>