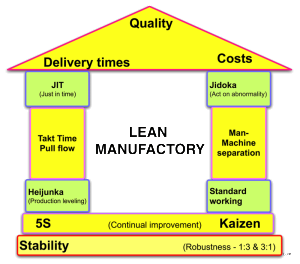 If you think Lean only applies to industry and manufacturing processes, you are wrong! Here's why:
The operational efficiency of a company should not be simply restricted to the "production" side of the activity. The rapid delivery and manufacture of products is never enough if your clients are waiting for business proposals, estimates and so on. On the same level, if there is a backlog of invoicing anomalies, the receipt of clients' money is delayed.
A good service offer using a minimum of resources with a short lead time is not only the responsibility of the manufacturing department. The research and development department, procurement, production control and logistics, human resources and information technology departments are all "support" services. For "production" to be efficient, all these internal suppliers need to contribute as appropriate.
In conclusion, everyone within a manufacturing firm, or any other type of firm, is concerned by the notion of Lean "Office."